Twisted Tear Drop Art Glass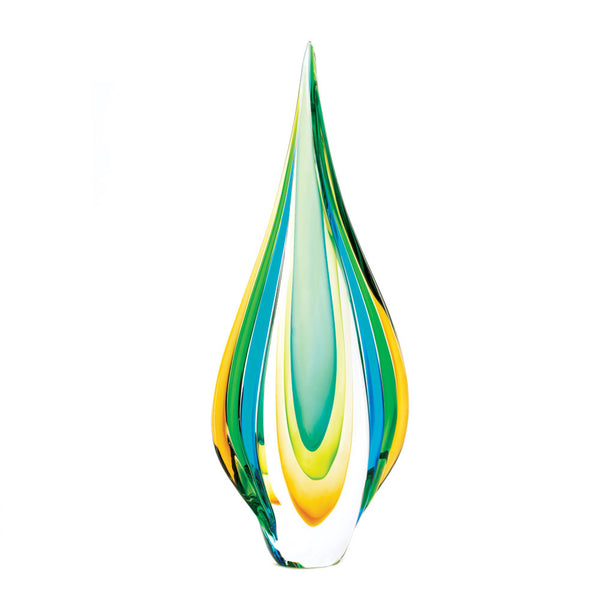 Twisted Tear Drop Art Glass
Description:
Cool hues of green gold and blue make this a statement accent for your living room dining room or anywhere you want a drop of cool sophisticated style. Like a blue flame captured in glass this décor accessory is a stunningly gorgeous and contemporary piece of art



Item weight: 6.8 lbs.

UPC: 849179015473.

Glass. 7 1/2" x 3" x 18" high.