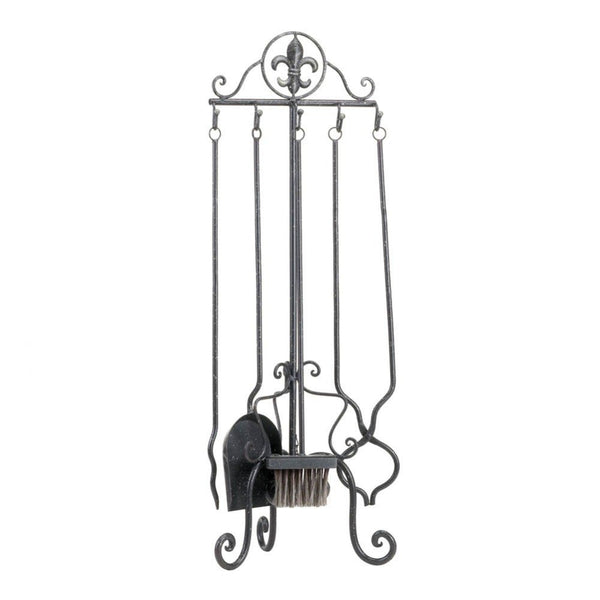 Speckled Fleur-de-lis Fireplace Tool Set
Description:
Five handy fireplace tools hang from this rustic iron frame topped with a decorative fleur-de-lis ornament and speckled. The tools will help you keep the fire burning inside your fireplace and clean up when needed.

The set includes poker brush log lifter and shovel.
Item weight: 5.40lbs
Item dimensions: 10.00" W x 31.00" H x 10.25" L
Materials: Iron
UPC: 849179018832