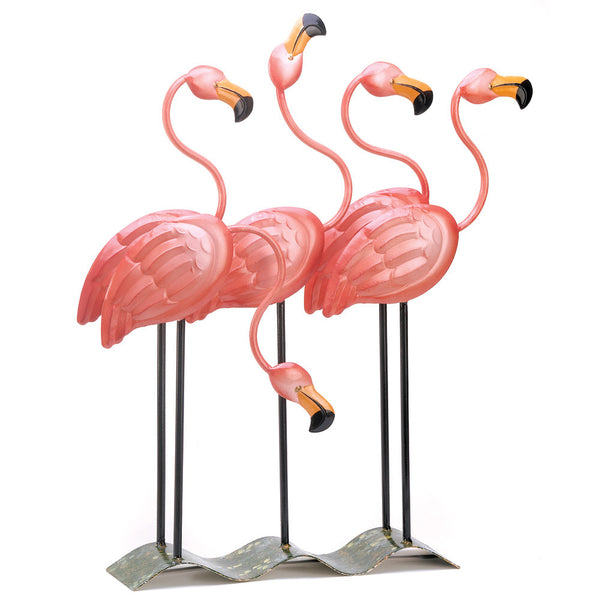 Flock O` Flamingos Decor
Description:
Sunny tropics and sandy beaches spring to mind at the very sight of this fabulous flock of bright pink flamingos. Metal-art statue is a colorful confection that no discerning decorator will want to do without!



Weight 3 lbs. Wrought iron. Some Assembly Required. 19 1/2" x 4" x 23 1/2" high.