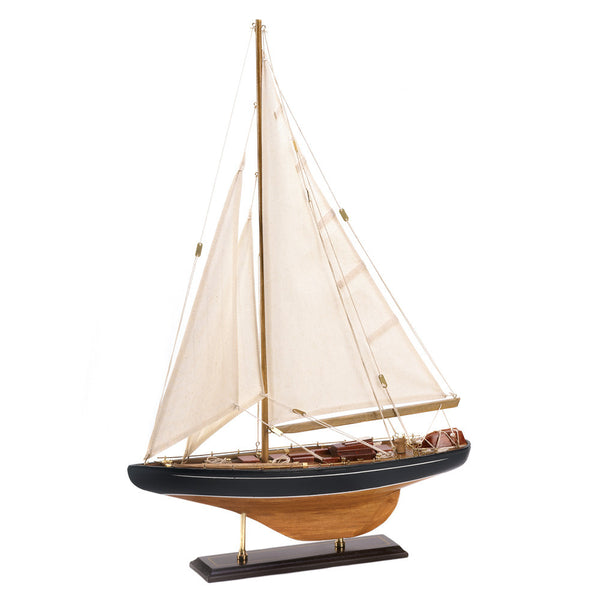 Bermuda Tall Ship Model
Description:
Sail away on dreams of adventure; let this magical ship be your guide! Stunning wood and canvas model is so amazingly lifelike you'll practically hear the waves breaking over the bow. The perfect gift for any true sailor at heart!



Weight 1 lb. Wood and cotton. Some assembly required. 16 1/2" x 3 1/2" x 24 1/4" high.